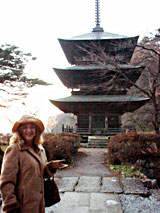 Here are some VERY interesting and useful sites about Japan and all subjects Henna Gaijin (and wannabees) might find worth looking at. We are very interested in your recommendations and additions to this page. Please send site urls and the reason why you like the site and want to include it to
."
---
Want to know what being a "Henna Gaijin" is all about?
Here's a good personal piece on that subject, from an experienced henna gaijin.
www.timyoungonline.com/japan/gaijin.html
---

Would you like to have your own dream trip to Japan, escorted and interpreted by a professional Japanese interpreter from Baron Charms International Services?
Click here to find out how you can arrange your fabulous trip to Japan, with a personal interpreter who will take you to places you simply could not go on your own. Photographic and journalistic tours a specialty.
---
This is one of the most fascinating sites I have discovered, and if you don't know it, you're in for a treat.
WARNING: You may get lost here for HOURS!
http://www.everything2.com/index.pl
This is the page that starts with "henna gaijin" and from there takes you deep into amazing information about everything including Japanese elevator etiquette, spaghetti omelets and Japanese pizza. You can also link from here to the wonderful Everything Japanese Encyclopedia.
---
Welcome to Japan Review Net "This is a fairly new web site with reviews of books about Japan. As I said it is only a year+ old and is building a base. When you have time
on a winter day you might want to look at www.JapanReview.net.
-Recommended by Cece Frank, Kobe.
---
The Japan Information Network site includes lots of other great links, including regional information and maps of Japan, and links to governmental bodies. Also connects to "Nipponia" the terrific magazine about Japan published in both Japanese and English, which provides great study material on current topics.
http://jin.jcic.or.jp
---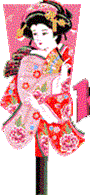 Planning a trip to Nihon? Here are regularly updated sites for visitors.
The Japan FAQ:Know before you go, or what I wish I knew before going. It is a guide for working, visiting and living in Japan. http://thejapanfaq.cjb.net/
http://www.gojapan.about.com/ which even includes weather details along with seasonal sightseeing recommendations. Also includes some japanese etiquette tips such as how to use chopsticks politely (READ THIS! It is not polite to pass food from one person's chopsticks to another, despite scenes you may recall from the movies "Shogun" or "The Karate Kid.")
---

Japan resources - Japan related news, books and regional resources, from another HennaGaijin in Canada.
---
http://www.japan.co.jp/~pbw/ is the link to the Tokyo English Information Source home page, which is full of all kinds of goodies.



---
Welcome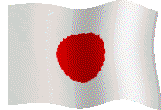 to Japan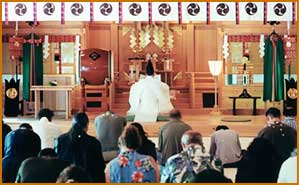 If you are looking for a place in the Pacific Northwest to experience real Shinto practice, please check out www.tsubakishrine.com
"Tsubaki Grand Shrine of America is the place for renewal of life power... offering a full spectrum of shrine Shinto activities and ceremonies.
Tsubaki Grand Shrine of America is located on a pristine 25 acre site near Granite Falls,WA just 1 hour drive from the Seattle Metropolitan area or Eastside. "
---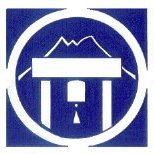 Planning a romantic getaway, business trip, or personal retreat in Western Washington?
If you are in the Seattle area you will enjoy a great little Japanese getaway at the Fuurin-Oka Futon & Breakfast, a private, detached house and garden built in traditional Japanese style.
Quiet and secluded, comfortable and exotic, Fuurin-Oka Futon & Breakfast offers a bit of fantasy and a refuge from hectic schedules only a 30 minute ferry ride from downtown Seattle.
---
Kobe Trade Information Office promotes trade between the United States and Kobe City, Japan. www.us-japan.org/ktio.
---
Photographic Slice of Japan consists of photographs I took during my three-year residence in Japan, and during a three-week return visit last year.

I think that what separates my site from many other Japan photography sites is the focus on rural life; I lived in a small fishing and farming town in Chiba Prefecture, and many of the scenes I captured are of things the vast majority of tourists would never see, let alone would know exist.

Regards,
Michael Thaler
New Jersey, USA
---
Have you heard Susan Osborn's lovely recording of traditional Japanese songs in English for which she received the Japanese equivalent of a Grammy? Her six additional releases for her Japanese audience and a score of tours established her as a substantial performing artist in contemporary Japanese music and theater . . . A documentary film of her life for Asahi H-D TV was aired there in 1997. Listen (Real Audio required.)
---
Here you will find Randy's detailed personal notes on Sushi and Sushi Bars and Independent Travel in Japan -- with heaps of travel and cultural info on using Japanese inns, trains, buses, and baths; plus insights on Japanese history, religion, and language.
---

michi: n. road; path; method; "The Way"
online: adj. connected to or available through a computer or telecommunications system
Michi Online is a gathering place for everyone interested in the cultural arts of Japan. It is both an electronic journal and a collection of online resources for the Japanese arts community.
---
Language Learning
Want to study Japanese? http://www.pimsleurapproach.com/learn-japanese.asp offers a great method!
And if you know some Japanese, have fun improving it with:
http://www.thejapanesepage.com/hennanihongo.htm
What are some tips you've picked up for mastering Japanese, or which at least help you make your way around in Japan?
Send your tips to
Maiyim says:
"I forgot to mention that when I started studying Japanese, I repeated first year Japanese twice! That means, there were some sections I did three times over, with different teachers and texts.

I just didn't feel ready to go on, and laying aside any shame about hanging back, I felt it was the right thing for meto do .

After I had a good solid comfortable feeling about basic grammar and sentence construction (which of course revamps your thinking and creates entirely new neural pathways) it was easy to add vocabulary on to that. But there must have been some classes I slept through more than once - some grammar points and verb forms still escape me!"
Caitilin, a French and German translator in Seattle, who is raising two bi-lingual children, says:
Don't forget how useful videos and TV are in language learning.

Remember to learn the things children learn, and in the ways they do: practice counting rhymes on your fingers, and learn folk songs and childrens' songs and rhymes. Learn your body parts, nd colors, days of the week, and play counting games.
Maiyim agrees: Yes, the stories and rhymes ALL children who are brought up in a culture seem to know, is one area I've really had to try to fill in, since I wasn't born and raised in Japan.
And Yes, I LOVE watching tapes of current Japanese television dramas and such to keep my language up to date.
I learn things like "me-ru-tomo" which means "e-mail friend" and is very current. And of course I have great fun puzzling out some of the advertising messages in television commercials.
---
We want to develop a recommended reading list for our community, and will also be happy to include your reviews of books you recommend. Please send your selections and comments to .
Japan Inside Out by Jay and Sumi and Garet Gluck. Second Edition 1992. Yes, it's old but not out of date.

Gateway to Japan by June Kinoshita and Nicolas Palevsky. They offer ore Japanese history than most other books I have read.

recommended by Cece Frank.
BoyeLafayette De Mente's "Behind the Japanese Bow" and NUMEROUS other books on Japanese etiquette, psychology and behavior can really unravel a few secrets for new and seasoned HennaGaijin. When friends, especially anyone going to Japan on business, asks for your advice, recommend they start on these books!